---
Welcome to the SVA Website
Membership of the SUEZ VETERANS ASSOCIATION is open to all who served in the Canal Zone up to the year 1956. This includes Armed Forces, Nursing Services and all Civilian Support Staff.
John (Gunner) Norman, S.V.A. Webmaster

---
We have a new page called Memorium, at last we have a record of those who died in Egypt. It covers from 1947-1956.
---
Campaign for a British National Defence Medal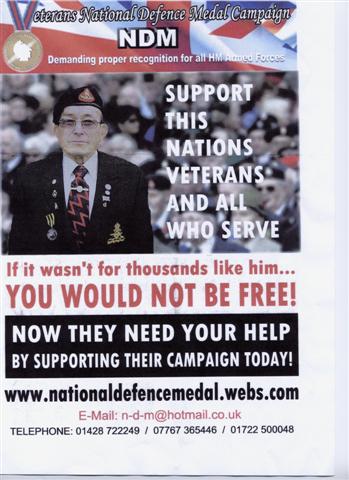 To all of you who voted in support of the campaign
to get the British Government to issue this medal
will be pleased to hear that the petition has been
handed in to N0 10 Downing Street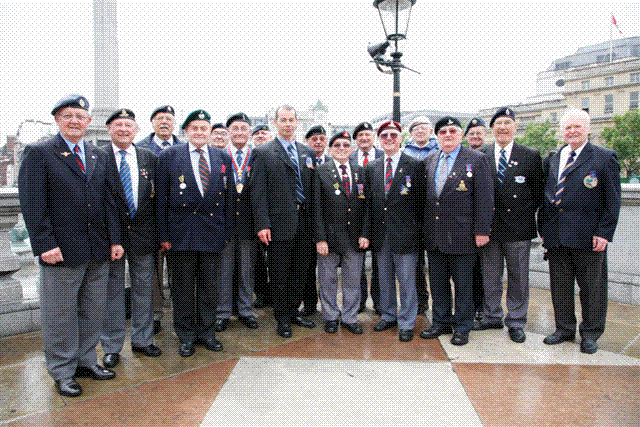 copyright S.E.Rowse 07940 772889

A few of the veterans who paraded in London.
Copyright S.E.Rowse 07940 772889
The Delegation outside 10 Downing Street. London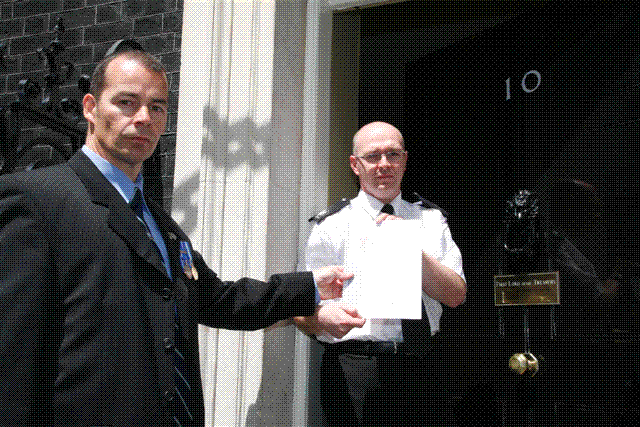 Copyright S.E.Rowse 07940 772880
The Petition Document being handed over.
Note: All photographs are copyright and as such
cannot be copied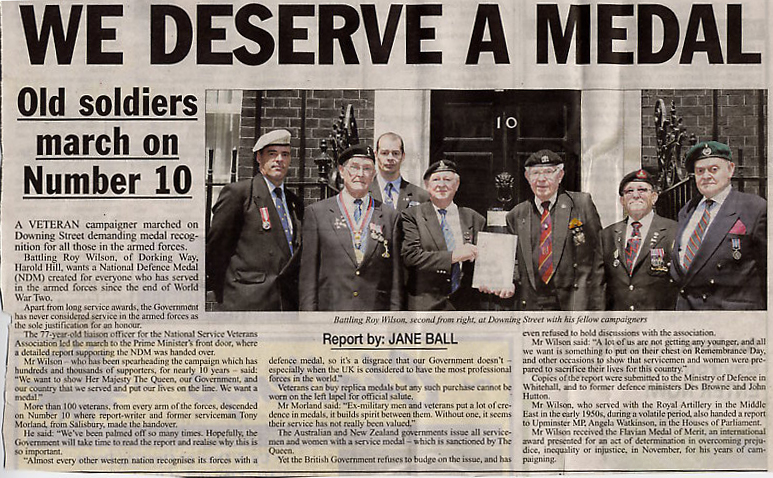 One of the reports covered by the press following the
parade on the 10th June
---
Armed Forces Day 27th June 2009
The Suez Veterans Association held a parade at the National Arboretum and unveiled a plaque to commemorate the event.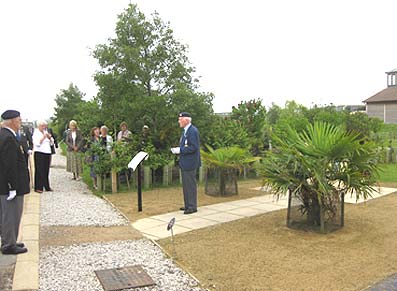 John Mitchell, Chairman of the London and South East Branch
unveiled the plaque and said a few words to cover the event.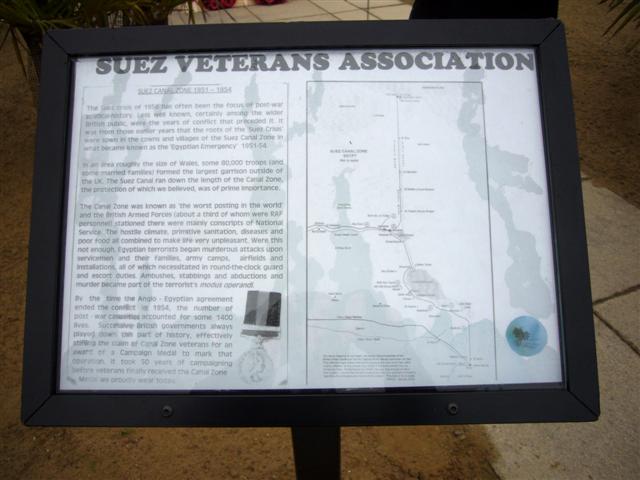 Cose up of the plaque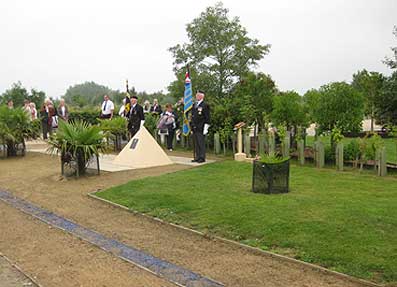 The Suez Veterans Association Memorial flanked by Standards of
The Suez Veterans Association and The British Legion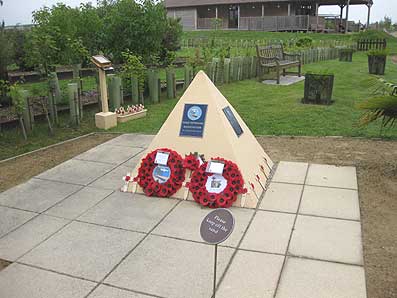 The Wreaths and crosses placed dring the ceremony
---
Shot at Dawn.
There are many memorials at the Arboretum in memory

of those both military and civilian to those who lost their
lives serving their country. However there is one that stands

out from the rest, Shot at Dawn records the names of those

who for one reason or another could not carry on and were

classified as cowards ( which having fought in that hell up

to this point certainly were not ) as we now know they have
all been pardoned. Thankfully today the reasons for what

was then considered cowardness are looked upon in a

different light .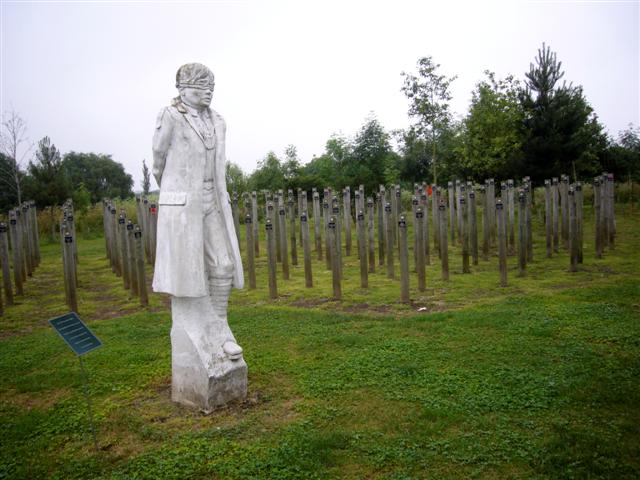 The Memorial shows a soldier blindfolded with hands tied

behind his back with an aiming point hanging on his chest.
The posts represent the post to which he would have been
tied. Each post has a name of a soldier with his regiment
and age, from eighteen years upwards.

---
On a lighter note
Nice little note from Al Mattocks our man in Nepal - Kathmandu Branch SVA (see Pic) as he is the only 'Sand kicker' member in Nepal I presume he is also Chairman, Treasurer & Secretary of the Branch and any meetings must be quiet, harmonious and very brief….. E
Hi 'Eric the Painter 'and Pat.
Eric, I hope that the day went well for all of you at the Nat Memorial Arboretum today.
My thoughts were with you at noon. I had a shot of brandy and wished well to all the Vets where-ever they may be, in heaven or hell, or at Alrewas.
Saida...........Al...................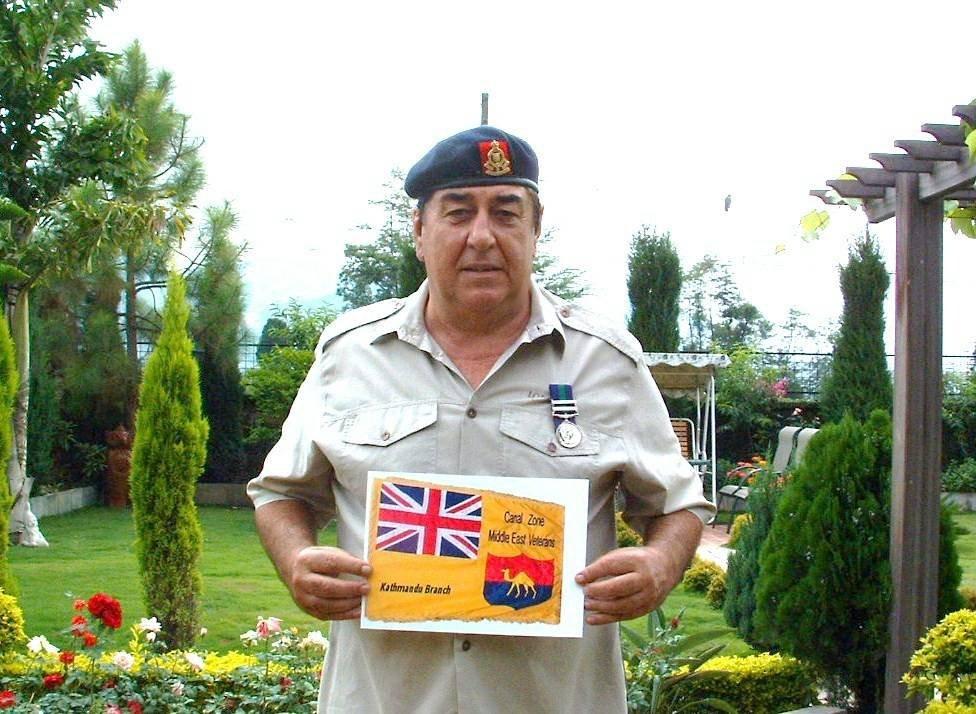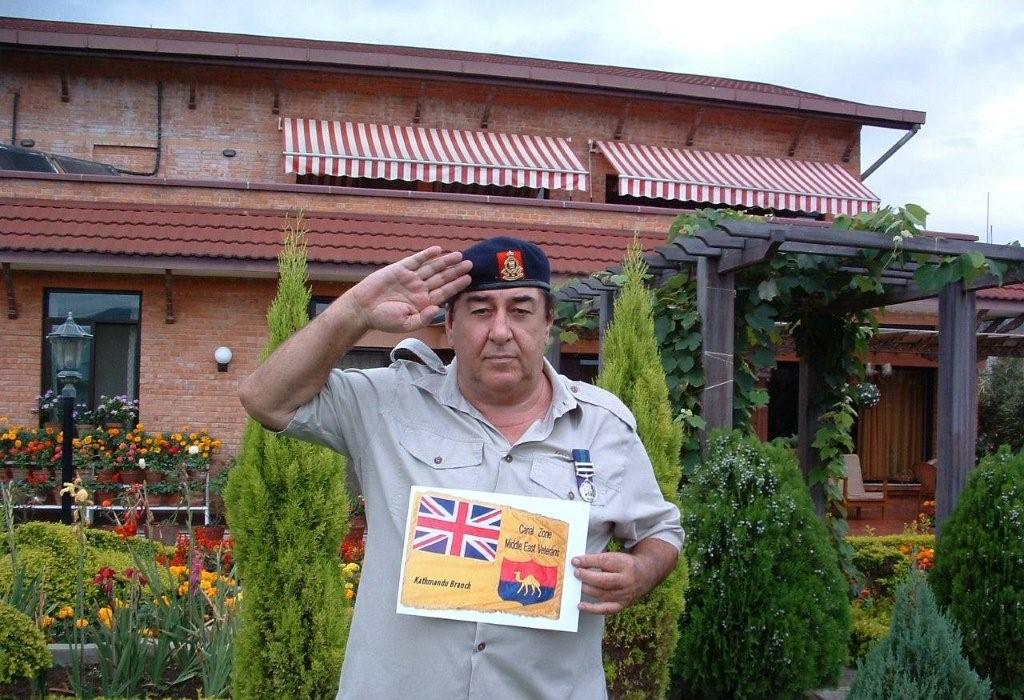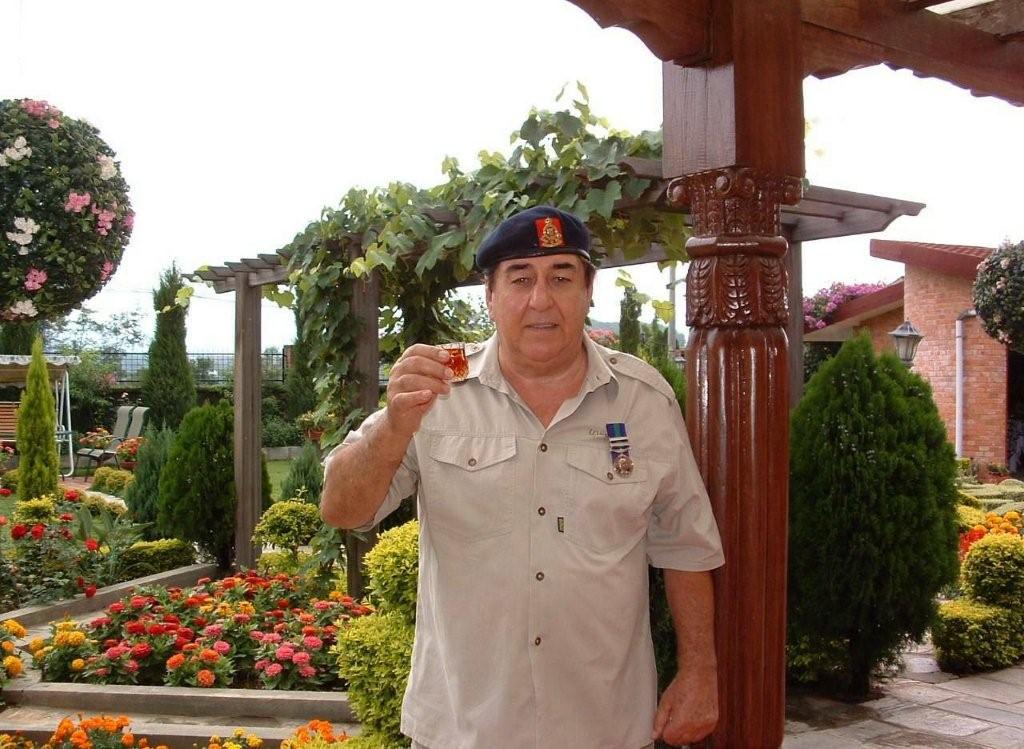 ---
-